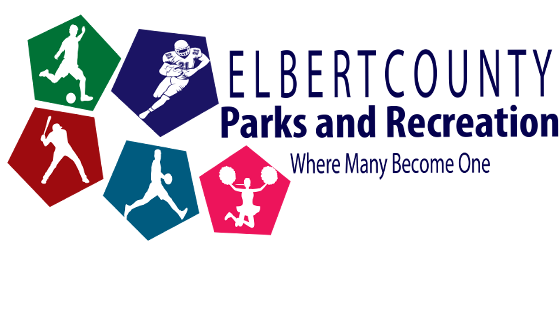 Policy and Procedure

All activities are filled on a first come, first served basis. Most of our activities have a limited enrollment, so register early!
There are two options for enrolling:
1. Register online. Go to
www.elbertparksandrecreation.com
and follow the registration link, or
2. Register on location. Come by McWilliams Park, M - F, 8:00 a.m. - 4:00 p.m.
There may be some extended hours for Youth Sports Registration during the registration period.
PAYMENT ALL
payments are due at the time of registration.

You may pay by Cash, Check or Money Order.
We also accept Debit / Credit Cards for payment.REFUND POLICY Youth Sports:
No refunds will be given once teams have been selected.
Instructional Classes:
Refund policy is at the discretion of the instructor.
Kid's Camps:
Refunds are not available for Kid's Camps, but credit toward a similar activity will be considered if request is made 5 days before the start date of the activity.
INCLEMENT WEATHER
Cancellations due to weather on weekdays will generally not be made until after 2:00 p.m. Head Coaches will be contacted by text, e-mail or by phone. Teams will be in turn responsible for contacting their team members. Weather cancellations will also be posted on this website. You can also sign-up for our free texting service for our participants to notify of any cancellations due to the weather. You can sign-up by clicking on the link below:
https://www.rainedout.net/team_page.php?a=zb1014ad421c45a5fc5e
McWilliams Park Rules
No Smoking
is allowed inside the fenced areas at the baseball/softball fields or the fenced areas at the football/soccer fields or in any building at McWilliams Park.
No pets or animals are allowed inside the fenced areas or in any building at
McWilliams Park with the exception of Service Animals
. In locations of the park where animals are permitted, the animal owner shall maintain physical control of the animal by a leash no longer than 10 feet at all times. Animal owners shall immediately and properly dispose of waste deposited by the animal.
No person should operate or use any sound producing equipment or operate any sound amplification devices and the like in such a manner as to unreasonably annoy or disturb other persons in McWilliams Park. This is not applicable to organized programs, activities or other events authorized or sponsored by ECPR.
No person shall engage in any violent, abusive, lewd, profane, vulgar or
obscene speech, obscene gestures or conduct that disturbs or annoys other persons
. Such conduct may include, but not limited to loitering, fighting, damaging park property, indecent exposure or consuming drugs or alcohol on park property. Offenders will be asked to leave park property and
criminal charges will be filed if necessary
.
Players, coaches or spectators ejected from a park sponsored event will be
placed on probation for one year and will receive a one game
suspension
. The suspension must be served before returning to the park for any activity. Depending upon the offense, the penalty may be for a longer period of time.
Criminal charges will be filed if necessary.No person shall park a vehicle in the park except for those areas designated
as vehicle parking or in marked parking spaces
. No person should park a vehicle in such a manner as to obstruct or impede normal or emergency traffic movement or creates a safety hazard. No parking is allowed on grassed areas unless parking lots are completely full.
No person shall operate a bicycle, scooter, skateboard or roller blades on the lighted walking track. This is for the safety of all park patrons that use the walking track.
Alcoholic beverages and illegal drugs are prohibited at McWilliams Park
. The park is a Drug Free Zone.
Criminal charges will be filed for drug
and alcohol use in the park.
Please do not climb fences to enter the playing fields if the gates are locked.
The fields are locked for a reason.
Criminal charges could be filed for climbing fences and entering if the gates are locked. This is for your own safety!